Stop scrolling and get creative
Autumn is a time for releasing what doesn't serve us.
We're heading into autumn here in the southern hemisphere which is a time to slow down, take stock and let go of anything that isn't serving you. Especially if you're holding on to unhelpful beliefs about content creation.
Creativity can't be forced
I've been thinking a lot about what it means to run a sustainable business and how this flows into creating my podcasts. Recently I wrote about podfade and how to navigate when your creativity hits a wall. I gave fairly broad advice to make sure you are passionate about your topic, understand who your audience is, and not force yourself to create if you don't feel like doing it.
A few weeks later, podcaster and owner of Yaya Podcasting, Carrie Caufield Arick, wrote the first of a series on podfade that got my brain ticking. Carrie challenges the concept of podfade, "Why the Podcasting Industry Creates Podfade: 1. The Squishy Reasons"
I encourage you to read the whole article, Carrie argues podfade is viewed as a negative thing but no one talks about how to address it. And more importantly, the data ignores the human picture. She says,
Let's start with the obvious… or what I think is obvious. Podcasting is a creative endeavor. Creativity has a life cycle. Creativity is more about exploration and play than it is about creating or producing content.
And sometimes (and this is gonna sting) people try podcasting and DON'T LIKE IT. Or hate it. Or decide it's not for them. That's not podfade. That's experimentation. Yay for those people who now know what's not for them.
They're one step closer to finding what does light them up.
Podcasting will survive without them. Because it was never gonna succeed with them.
Carrie Caulfield Arick
When I read this I had a light bulb moment! I had missed the obvious in my own insight into podfade - the very nature of creativity is that it goes in cycles. No one is creative all day every day. It just doesn't work like that.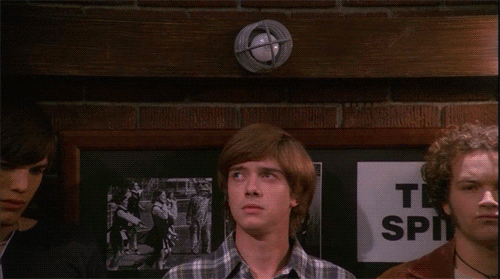 Podfade isn't negative
Carrie shares her own experience of podfading three times. I have shared about the short-lived 'Art Attack' and my attempts of creating my podcast 'I Can't Make Bread so I Made a Podcast'. With the latter, I haven't found my creative groove with it. I pour a lot of time and energy into The C Word Radio Podcast, running a business, and general life stuff. What I'm doing differently after reading Carrie's articles is I'm giving myself permission to experiment with I Can't Make Bread. I'm having fun connecting with other creators and figuring out what value I can add to the conversation.
There is a lot of pressure to constantly be producing content, it's easy to hit a wall! Or to feel like you're churning out social media posts and worrying about engagement, interactions, and keeping up with the latest thing.
Do less to create more impact
Taking a break will help your creativity.
The solution to this is to give yourself a break. You don't need to force yourself to create a podcast episode, Instagram post, or blog if you're doing it because you feel you have to. I haven't felt particularly creative in the past month so I haven't pressured myself to post on Instagram.
I've batched a few posts for The C Word Radio but I haven't done a lot beyond that. And that's OK, the world will not stop spinning if you're not posting on Instagram three days a week.
In the latest episode of Let's Talk Socials, social media manager Hanna Rauch talks about breaking up with social media. One of the points she made is she finds she can be more creative when she isn't spending hours scrolling social media. This rings true for me too, the challenge is breaking the habit of zoning out to TV and mindless scrolling.
Tune into what you really need
Going back to autumn, use this time to evaluate what needs to fall away, nurture yourself, and gather what is going to sustain you.
When you create room in your life that's when creativity has the space it needs to truly shine.
I've been taking my dogs to the beach once a week and am starting to venture into the city to meet
Allow yourself time to play and enjoy nature.
people again. I have some of my best ideas when I'm in nature or when I'm out walking.
I'm making time for myself, to paint, explore and spend time with friends. All of these things help me be a better creator because I'm giving myself time and space for ideas to form.
Check out the second installment to Carrie's articles on podfade here. She'll be joining me for an episode of I Can't Make Bread so I Made a Podcast. If you have any questions about creativity and podcasting let me know.
Need help planning your content? Get in touch to find out how I can help you.